The DrArtex Advantage

We offer the most researched and tested car soundproofing products on the market. We spend hundreds of hours testing, to ensure our products are of the highest standards in quality and performance. Our aim is to improve driver and passenger health through better sound damping and car soundproofing. We believe that drivers should have more control of their on the road experience. We take the extra effort to ensure our products are non-toxic and will not harm our customers. All of our products are ISO and ROHS certified, so you don't have to worry about any environmental hazards in your car soundproofing materials.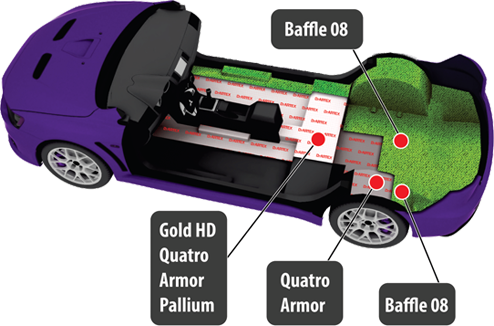 Our Values

Agility – We move and adapt quickly to a changing market.
Knowledge – We know the global car soundproofing and sound damping market better than anyone else.
Innovation – We continuously innovate, creating new products.
Stability – Our business model is designed for long-term stability in an ever-changing market.
Quality – One of the most important factors to what we do is that we never compromise our quality.
Client Testimonials

Reliable quality and high efficiency of products, definitely a notch above the rest
DrArtex Skyline is beyond any competition, it's much lighter than any other product in the market and the damping factor is very consistent
No smell, great effect, better driving. The only difference it made to my car is - it's much more comfortable even on long highway drives.
Checked a lot of other brands in the market, DrArtex is the highest quality and consistency in the market right now, a definite choice